Planning
Students of the Bachelor programs Bildungswissenschaften or International Management should plan their semester abroad for the 5th semester. EUCS students may also go abroad in the 4th semester.
Students of the Master programs should check with the directors of study if a stay abroad makes sense and when it can best be planned.

Improve your language skills at an early stage so that by the time your study abroad begins you have at least level B1/B2 in the language of instruction. Here you can find the language courses offered in the language center.

The International Center of the university also offers courses for intercultural preparation.

Follow-up

After returning from your semester abroad at a partner university a report must be handed in to the International Center. For the accreditation of courses taken abroad please see here.

Participation in the Information Day of the International Center is also most welcome!
Erasmus Buddy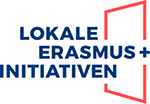 To make your stay abroad even more pleasant and smooth - participate in the Erasmus Buddy program! Pairs of two students studying either at the same university or in the same country are formed and you can tell each other insider knowledge about your town and life at your university!
The Erasmus Buddy Program is organised by LEI (local Erasmus initiative).